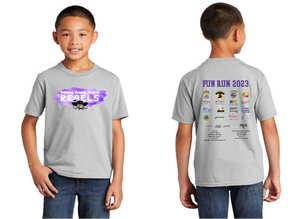 2023 MCC Elementary Fun Run T-Shirt
Every MCC Elementary student will receive a Fun Run Shirt.
Thank you to our 2023 Fun Run Sponsors! 
You can now order your own to help support!
You will be notified when your order is ready for pick-up or a shipping notification if you choose to have your item shipped. 
 DESIGNED BY: